This wiki is designed to help with the understanding of the game series of Stronghold. We include everything possible about this games! This wiki contains 552 articles and is expanding.
You can help! Join us, create an account, and start contributing, as every bit of information helps. Don't be afraid to edit! Jump here if you are new to editing or contributing.
Read about our guidelines and rules regarding images, editing and vandalism, or the Simplified Ruleset.
Welcome all!

The new year kicked in and so did the wiki become one year older. I am gonna talk about the future of the wiki and some opinions/explanations of the silent 2016 (this is a blog post, after all? :D).




The previous year saw little increment or additions on the wiki. There is two topics I wo…

Read more >
This is the newsboard for Stronghold Wiki. For archived news, click here.
2nd January, 2017: Happy New Year, sire!
Another year passed, another year has begun. 2016 was fairly silent in the Stronghold franchise, but there are new things to come. With renewed vigor and after a long break, I return to oversee a reconstruction and major clean-up on the wiki. My plans are numbered, but I hope to involve as many people as possible to make them real. See more details on my blog! Ixsc15(talk) 23:24, January 2, 2017 (UTC)
New poll has been published!
Deadline is January 15th.
What feature would you like to change/see most on this wiki?
| | |
| --- | --- |
| | Die Seite für die deutschsprachigen Stronghold-Fanatiker. Hier findet man alle Informationen auf Deutsch! |
| | Русский сайт по играм серии Stronghold. Здесь вы можете найти интересную информацию и факты, а так же увидеть качественные изображения. |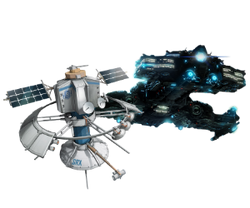 Strategy Games
Go to these sites for info or for help with your own wiki!
Age of Empires • ARK: Survival Evolved • Atlas Reactor • Bedlam • Bomberman • Boom Beach • Castle Clash • Civilization • Clash of Clans • Command & Conquer • Company of Heroes • Dawn of Gods • Dawn of War • Deception • Dungeon Keeper • Edain • Fire Emblem • The Flame in the Flood • Hero Defense • Homeworld • Insaniquarium • KanColle • Legion TD 2 • Plants vs. Zombies • StarCraft • Total War • Victory Belles • Wargame • We Happy Few • Worms
Want your community included? See how!

Ad blocker interference detected!
Wikia is a free-to-use site that makes money from advertising. We have a modified experience for viewers using ad blockers

Wikia is not accessible if you've made further modifications. Remove the custom ad blocker rule(s) and the page will load as expected.